Current Exhibition
Will Copps: Liminal

Now extended through December 1, 2023!

Salve Regina Gallery | Department of Art

Transitions—from stillness to movement, digital to physical realms—make up a large and underappreciated part of our daily lives. Will Copps explores and expands on these moments in his new work, Liminal, utilizing audio, visual, and spatial dynamics to transform the Salve Regina Gallery into an exploration of the power and beauty of transitions and metamorphosis. Projections in Copps "pixel painting" visual style will combine with his cutting-edge spatial music techniques in the gallery, imbuing sensations of stillness and action, changing depending on the visitor's movement patterns.

In addition to the physical installation, Copps will expand the gallery beyond the traditional walls to encompass most of the Catholic University campus using a geospatial smartphone application. The app, utilizing Copps' spatial music composition techniques, will bring Liminal across the campus, transitioning the physical exhibition into the digital realm, and engaging directly with the rich historical environment of the university. Students, faculty, and visitors can download the free smartphone application and experience a gallery without walls that reframes our daily interaction with the spaces and their expression of beauty, interest, and contemplation.

Image Pictured Above: Will Copps, Almagest Series
Curated by Tiffany Lynn Hunt, PhD, Gallery Director, Salve Regina Gallery, and Art Department faculty member.

Download the Liminal App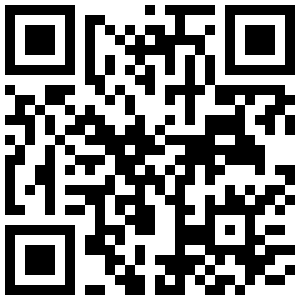 Salve Regina Gallery
Salve Regina Hall | Department of Art
Gallery Hours: 
Monday – Friday: 9:00 a.m. – 5:00 p.m. 
Closed on University Holidays

About the Artist
Will Copps is an audio-visual artist and musician known for his spatial music applications, interactive installations, and signature "pixel painting" visual style. Inspired by creative pioneers such as Wassily Kandinsky and Brian Eno, Copps explores the places where the mediums of sound and sight interplay. His practice involves both standalone audio-visual pieces and custom-coded generative installations that spectators interact with through SONAR detection, creating genre-crossing immersive experiences that appear differently every time they are displayed and are uniquely responsive to each viewer.

He programmed and released the first known spatial album, "Year One," using augmented reality (AR) for iOS, as well as the first AR orchestra, "Spatial Orchestra."

This type of creative work reflects Copps' delight in chance events, unexpected results, and random outcomes. While Copps sets the general parameters for his art, the effect is never in his complete control, and the results are unpredictable. This acceptance of unpredictability mirrors the way the artist has dealt with Tourette syndrome, as "his work with electronic music and visuals has become the same for his mind." In describing his aesthetics, Copps explains, "I like my art to hinge on a point where things are always just out of my control--running on their own momentum. This leads to a variability that reflects both the random nature of my inspiration and the unpredictable nature of my own expressions while living with Tourette's. I find the tension between self-applied filters and uncertainty to be inspiring, exciting, and beautiful."

Copps is the recipient of the Award of Excellence, John F. Kennedy Center for the Performing Arts, U.S. State Department Grant, and a multi-year Screengrab New Media Arts Award finalist. Most recently, he designed Spatial Garden (2021-2022), a spatial audio immersive re-telling of the history of the Smithsonian Institution's Hirshhorn Sculpture Garden, and Deep Sound of Space (2019) GPS-based spatial album exhibited at the Sutu Palace in Romania.