August 17, 2020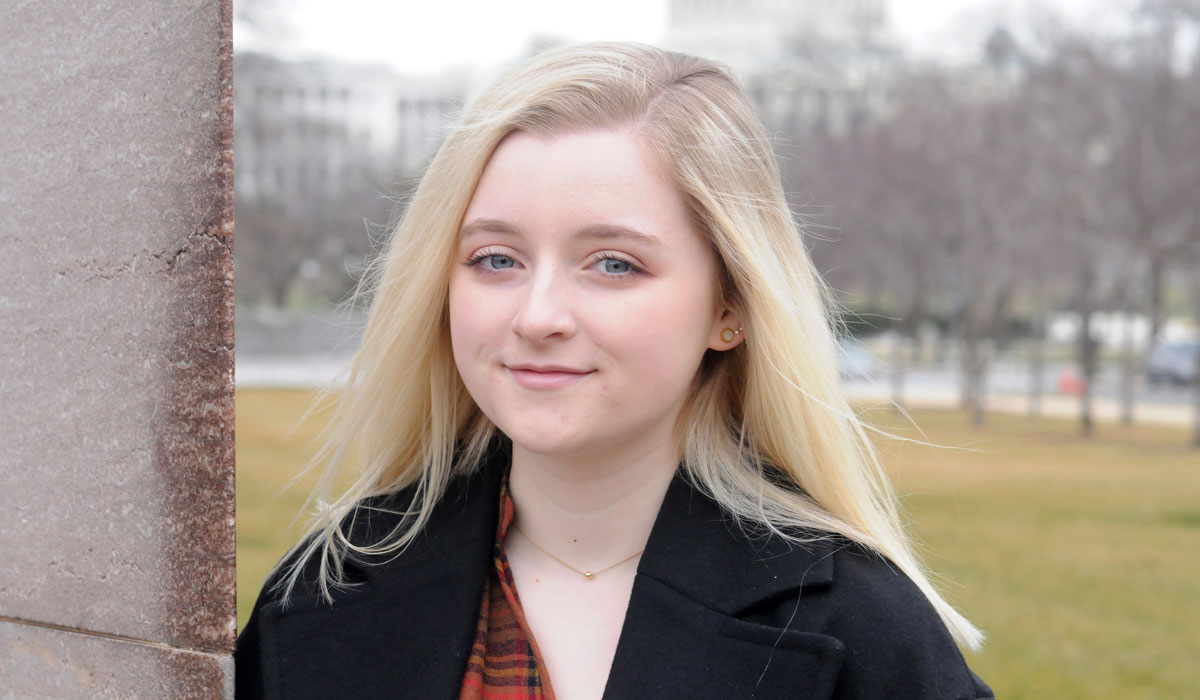 As a high school student, Josie Ziemski heard about a new scholarship that seemed to have been designed with her in mind. Now in her first year at Catholic University, Ziemski is its first recipient.
The Karen Laub-Novak Art and Faith Scholarship was established by writer Michael Novak, who died in 2017, to honor the memory of his wife, a talented artist who died in 2009. First-year students admitted to the University's studio art and art history programs are eligible to apply. 
"They were looking for someone who has a deep-rooted faith and connects it to their art," Ziemski says. "I've always gone to Catholic school, so I grew up making those connections." 
As a sophomore in high school, Ziemski became involved in The Memory Project, an initiative combining art and service. In what becomes a powerful act of witness, photographs of children from underdeveloped countries or regions suffering in the aftermath of disasters are sent to participating high schools, where art students create portraits that are then returned to the models.
"We were allowed to paint the children, draw them, whatever we wanted," Ziemski says. "It's a way of saying, 'We see you,' and telling them that they're not alone. A lot of them had lost everything, and this is a way for us to tell them, 'This is something just for you.' The organizers send back a video of the kids receiving the portraits, and they're so excited and happy to receive something that's completely their own."
Through her involvement with a National Gallery of Art program called Museum Makers, Ziemski and other high school students learned about working in a museum, from conserving paintings to creating graphics to giving talks to visitors. She became an expert on Thomas Cole's Voyage of Life series, four allegorical paintings with obvious spiritual import.
These and other experiences benefited Ziemski when the time came to apply for the scholarship. At Catholic University, she is concentrating on digital art, though she works in various media, including painting and drawing. Whatever path she takes, her faith will follow her — and so will the distinction of being the first recipient of the Karen Laub-Novak Art and Faith Scholarship.
"The award means a lot to me," she says. "Often, art and faith only get connected in church, like in mosaics on the walls or something like that. To me, art is a gift given by God. Having that recognized is very special."
--Greg Varner, Senior Writer and Editor, Office of Marketing and Communications
---
Related News