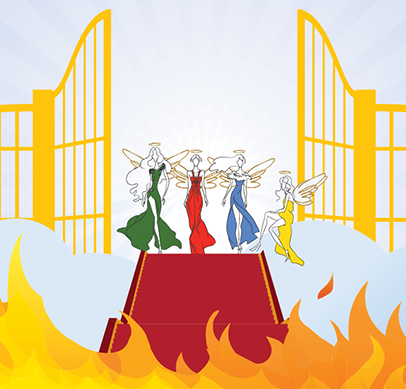 Directed by James Hampton
October 25 at 7:30 p.m.
October 26 at 2 p.m.
Heritage Hall
Synopsis
It seems that planet Earth isn't the only place with too many sopranos. St. Peter finds himself having to explain to some recent arrivals at the pearly gates that there is only room for one of them in the Heavenly choir. What's a girl to do? Join us in Heritage Hall for an intimate and hilarious look into the afterlife of opera singers.