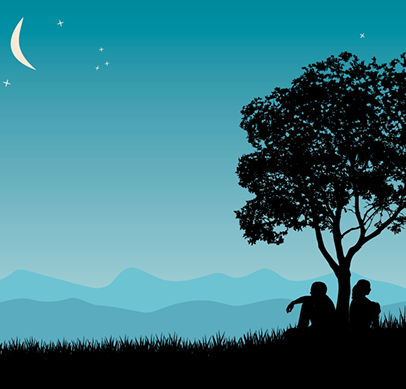 Directed by Kurt Boehm, Music Director Bryan Lilley
February 28 and 29 at 7:30 p.m.
February 29 and March 1 at 2 p.m.
Callan Theatre
Synopsis
A Little Night Music is presented through special arrangement with Music Theatre International (MTI). All authorized performance materials are also supplied by MTI. www.MTIShows.com
Set in 1900 Sweden, A Little Night Music explores the tangled web of affairs centered around actress, Desirée Armfeldt, and the men who love her: a lawyer by the name of Fredrik Egerman and Count Carl-Magnus Malcom. When the traveling actress performs in Fredrik's town, the estranged lovers' passion rekindles. This strikes a flurry of jealousy and suspicion between Desirée; Fredrik; Fredrick's wife, Anne; Desirée's current lover, the Count; and the Count's wife, Charlotte. Both men — as well as their jealous wives — agree to join Desirée and her family for a weekend in the country at Desirée's mother's estate. With everyone in one place, infinite possibilities of new romances and second chances bring endless surprises.
Cast
Madame Armfeldt

Olivia Coniglio

Desiree Armfeldt

Julia Link

Fredrika Armfeldt

Ashley Nguyen

Countess Charlotte Malcom

Brigid Wallace

Count Carl Magnus Malcom

William Downing

Anne Egerman

Brooke Daigle

Henrik Egerman

Jeremy Crawford

Fredrik Egerman

Connor Hurley

Petra

Sophie Williams

Mr. Erlanson

Ethan Smith

Mr. Lindquist

Jimmy Bartlebaugh

Mrs. Nordstrom

Madison Hanton

Mrs. Segstrom

Elizabeth Seablom

Mrs. Anderssen

Christina McCann

Female Swing

Caroline Graham

Male Swing

Henry Cox
Creative Team, Crew, and Pit
Music/Lyrics by

Steven Sondheim

Book by

Hugh Wheeler

Directed by

Kurt Boehm

Musical Director

Marc Bryan Lilley

Lighting Design

Elizabeth Roth

Costume Design

Gail Beach

Associate Director

Megan Bunn

Assistant Music Director

Lydia Gifford

Conductor and Piano

Marc Bryan Lilley

Harp

Marie Harrison

Reed 1

Laura Benning

Reed 2

Lindsay Williams

Reed 3

Katie Kellert

Bass

Cyndy Elliot

Violin

Theresa Gardner

Violin

Chelsea Loh

Viola

Dannice Crespo