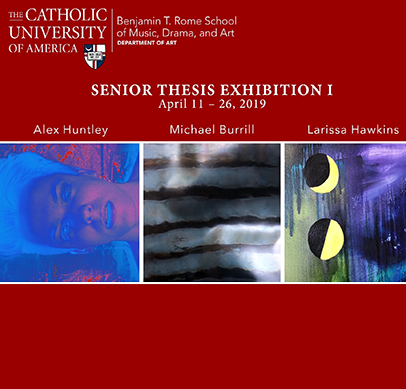 April 11 – 26, 2019
Reception:
Thursday April 11, 5-8 p.m.
Featuring works of: 
Michael Burrill
Larissa Hawkins
Alex Huntley
Salve Regina Hall Art Gallery
The Catholic University of America
620 Michigan Ave., N.E.
Washington, D.C.
https://art.catholic.edu/
To request accommodations for individuals with disabilities, contact us at 202-319-5282, or send an email to gribbin@cua.edu. You may also contact us for recommendations for travel and lodging in the area.